POOL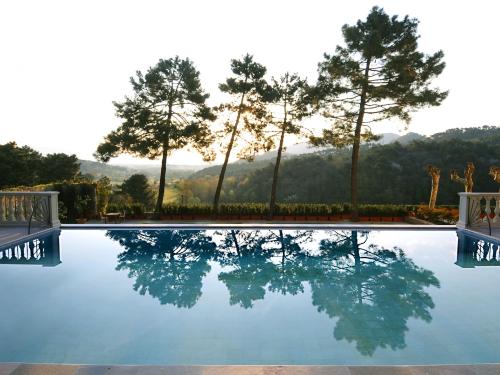 With gorgeous views of the countryside, the outdoor pool at Hotel Villa Casanova Lucca offers a calm oasis away from the bustle of the city.
Guests can use the pool for laps or recreational swimming, or relax on a chaise longue.
Frosty drinks are served by the pool in the summertime.
So you don't miss out, the pool is equipped with wi-fi free internet access.
Open in the Summertime from May to September.
MASSAGES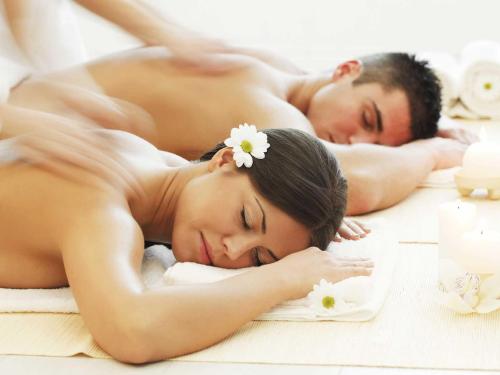 Aromatherapy Massage
ORIENTAL MASSAGE
WELL-BEING MASSAGE WITH THAI BALM
STONE MASSAGE
AYURVEDIC MASSAGE
HARMONIZING FOUR-HANDS MASSAGE
ANTI-STRESS MASSAGE
HIKING TRIAL - NORDIK WALKING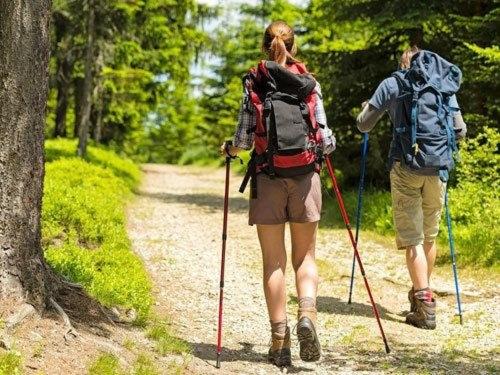 From Villa Casanova we'll go into the wood and go up to the Aquilata hill. From there we'll continue to Compignano through a vegetation of oak, holm oak and cork trees as well as laurels, ash, locust trees, strawberry trees and chestnut trees at higher altitudes. We'll travel along paths that will allow us to admire beautiful villas, once inhabited by poor farmers. We'll walk along a small path ring evoking the more recent history, when Villa Baldini was the site of a command of SS. Finally we'll through the forest along a small river bordered at times by giants Bamboo. You will have assistance by our certified hiking guide.
BIKE IN HOTEL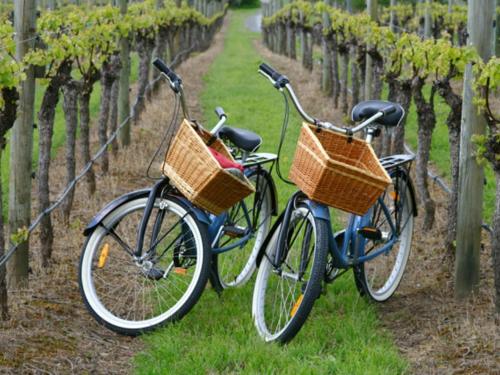 Did you parked your car at the hotel, perhaps after a long travel to Lucca, and you no longer wish to pick it up at the time of your departure? We have the right solution for you! Efficient service delivery bike directly in hotel is exactly what you will get on it and go directly from your hotel to visit our city, or to venture into one of our amazing tours. For a small fee per bicycle rental, this will avoid, all kinds of stress as looking for parking, remember parking payment expiring and , take the risk to get a fine or maybe losing your car keys.
Among our top recommendations for families traveling in Italy with kids and visiting Tuscany is biking the Lucca walls, whether you are in Lucca only for the day, or for a longer stay (which is worthwhile!). Lucca's famous tree-lined city walls offer a 4.9 kilometer loop on a safe, wide bike path in the center of the wall for families of children of all ages to enjoy. Standing at 12 meters high and 25 meters wide, the walls offer a beautiful vantage point for looking at Lucca from across the rooftops and beyond the walls to the majestic hills surrounding the plains of Lucca.
COOKING CLASSES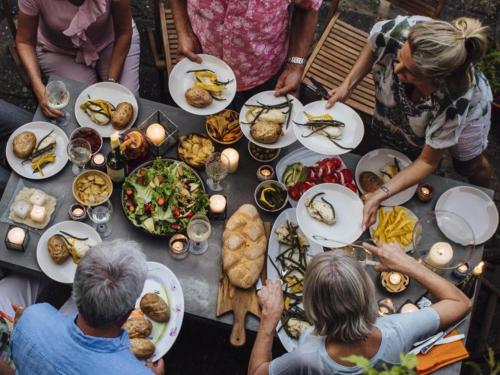 Tuscan cuisine is among Italy's best regional food – and taking a cooking class in Tuscany is a great way to get acquainted with the region's specialties, learning to prepare them (which means you can eat Tuscan even when you're back home!) and, once you're done, taste them too, of course.
"Become a Tuscan Chef for a Day" is a great introduction to Tuscan cuisine, the perfect cooking class to attend if you're staying in Lucca.
Moving from Villa Casanova to the countryside, you could opt for a cooking class taking place at a local farmhouse.
Antonietta will welcome you with pleasure and friendship !